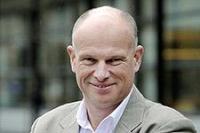 Statoil ASA: Arne Sigve Nylund has been appointed executive vice president for Development and Production Norway.
Nylund will assume his new responsibilities on 1 January 2014 and report to Helge Lund, Chief Executive Officer. Nylund's office location will be Stavanger. He succeeds Øystein Michelsen, who has been appointed country manager in Tanzania.
Nylund is currently senior vice president, Processing and Manufacturing in Marketing, Processing and Renewable Energy (MPR), a role he has held since 2009.
He joined Statoil in 1987 with the transfer of the operatorship of Statfjord from Mobil. He has a background from a range of operational and leadership positions. He has been platform manager at Gullfaks, operations manager at Statfjord and senior vice president for Statfjord operations and Operations West in DPN.