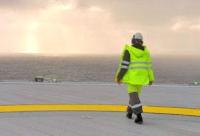 Despite challenging oil and gas prices in the quarter, Statoil delivered Adjusted earnings of NOK 22.9 billion and NOK 7.0 billion after tax. Statoil reports a negative IFRS Net income of NOK 35.4 billion due to impairments.
"Statoil's first quarter reported figures are significantly impacted by impairment charges. Our adjusted earnings and cash flows were affected by the reduced price levels. We continue to deliver strong underlying operational performance and solid results from marketing and trading. The free cash flows after dividend were positive in the first quarter", says president and CEO of Statoil ASA, Eldar Sætre.
Adjusted earnings for the first quarter of 2015 were NOK 22.9 billion compared to NOK 46.0 billion in the first quarter of 2014. The reduction was mainly a result of the significant drop in the liquids prices, lower European gas prices and increased depreciation and operating costs. The increase in depreciation and operating cost was largely a result of starting and ramping up production, and was impacted by the strong USD/NOK exchange rate. Adjusted earnings after tax were NOK 7.0 billion, compared to NOK 15.8 billion in the same period last year.
Statoil's net operating income in the first quarter of 2015 was negatively impacted by significant accounting charges related to asset impairments of NOK 46.1 billion, most of which are related to the US onshore unconventional assets. The impairments were a result of a revision of Statoil's long term economic planning assumptions.
"We take a more cautious view due to the uncertainty in the commodity markets. It is important to maintain a solid foundation for our decisions. The underlying quality of the assets and the operational performance remains unchanged", says Sætre.