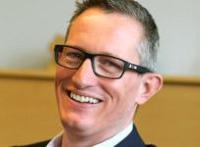 In the Awards in Predefined Areas (APA) round 2015, Statoil has been awarded interest in 24 licences on the Norwegian continental shelf (NCS), 13 of those as operator and 11 as partner.
"The NCS is the core of Statoil's business and we are pleased with the awards in the APA 2015 round, which will allow us and the industry to further explore for value. This award is an important contribution to replenishing our exploration portfolio and in the work to maintain the production on the NCS until 2030 and beyond," says Jez Averty, senior vice president for NCS exploration in Statoil. Bilde
Two commitment wells are included in the work programme in areas important to Statoil. Both prospects are potential tie-back opportunities to existing infrastructure – Blåmann to Goliat and Cape Vulture to Norne.
The "Blåmann" prospect in the Barents Sea, where Statoil is operator with 50% participating interest and ENI and Petoro partnering with 30% and 20% respectively, has a firm well commitment to be drilled within two years of award.