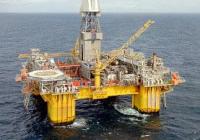 Statoil has started production from the Visund North oil and gas field in the North Sea.
Visund North is the sixth project that has started production of the 12 "fast track" projects Statoil has in its portfolio.
"Completion of the first production well as well as a production shutdown at the Visund A platform gave us some challenges, but in spite of this we are starting production only 3-4 weeks after the scheduled startup established two years ago. This is also taking place within the investment frame and without serious HSE incidents," says Statoil Visund North field development head Hogne Pedersen.
The Visund North and Visund South field developments have to a large extent shared the same project organisation. This has enabled efficient implementation of experiences from Visund South, which was the first development in Statoil's fast track portfolio.
In addition Pedersen emphasises the good cooperation within the Visund license with the authorities. This has enabled efficient and timely decision processes and allowed the project to meet the ambitious development objectives.
The total recoverable reserves are estimated at 29 million barrels of oil equivalent (boe) and the total investment for the field development is NOK 3.3 billion.