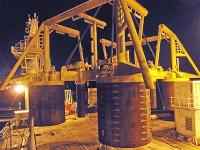 Two and a half years after project sanction, production commences from Smørbukk South Extension. The offshore project at the Åsgard field is a world class project in production from tight formations.
Through a combination of wells with long well sections and new completion technology, oil and gas are now produced from a reservoir previously regarded as not feasible. This pioneer project opens up for other similar developments.
The reserves in the Smørbukk South Extension project are estimated to be 16.5 million bbl oil equivalent and will contribute significantly to the production from the Åsgard A FPSO in the times ahead.
The field was discovered in 1985, but due to low permeability, the volumes were regarded as not economical to develop. The hydrocarbons in the Smørbukk South Extension project are located in reservoirs with varying porosity ranging from "bricks to tiles".