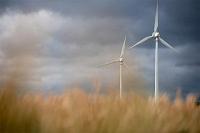 Statoil launches a new venture capital fund dedicated to investing in attractive and ambitious growth companies in renewable energy, supporting its strategy of growth in new energy solutions.
The new fund, Statoil Energy Ventures, will invest up to USD 200 million (around NOK 1.7 billion) over a period of four to seven years.
"We are pleased to announce Statoil Energy Ventures: One of the world's largest corporate venture funds dedicated to renewable energy. The transition to a low carbon society creates business opportunities, and Statoil aims to drive profitable growth within this space. Through the new fund, we look forward to investing in attractive and ambitious companies and contribute to shaping the future of energy," says Irene Rummelhoff, Statoil's executive vice president for New Energy Solutions.