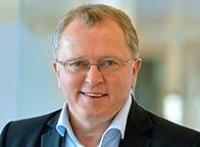 Statoil appoints new Chief Financial Officer (CFO), and launches business area for New Energy Solutions (NES). Three new Executive Vice Presidents (EVPs) are appointed as members of the Corporate Executive Committee (CEC).
CFO Torgrim Reitan is appointed EVP for Development & Production USA (DPUSA) after Bill Maloney decided to not prolong his contract with Statoil. Hans Jacob Hegge is appointed new EVP and CFO. Hegge comes from the position as senior vice president for Operations North in Development & Production Norway.
Irene Rummelhoff is appointed EVP for New Energy Solutions, and Jens Økland new EVP for Marketing, Midstream & Processing. Rummelhoff and Økland starts in their new positions 1 June 2015. Reitan and Hegge will start in their new positions 1 August 2015.
"I am glad that Torgrim Reitan has accepted the opportunity to lead DPUSA, and pleased to welcome Hans Jakob Hegge, Irene Rummelhoff and Jens Økland as new members of my management team. Their deep and broad experience brings renewal to the CEC addressing our future challenges", says Eldar Sætre, president and CEO of Statoil.
The new DPUSA will further focus the effort to strengthen the profitability of our offshore assets in Gulf of Mexico and US onshore shale oil and gas operations. In combination, the offshore and onshore activities in the USA give Statoil a strong position in the world's largest, integrated energy market.