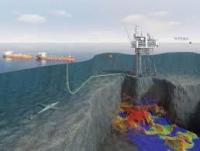 Statoil (U.K.) Limited has awarded a contract to Sentinel Marine Limited to provide a new multi role Emergency Response & Rescue Vessel (ERRV) to support operations on the Mariner field on the UK Continental Shelf (UKCS).
Sentinel Marine is an Aberdeen-based company, owning and operating offshore support vessels in the oil and gas marine industry. The new 65 metre ship, to be named "Mariner Sentinel", will be custom built for Statoil and provide emergency cover, oil spill response preparedness and tanker assist capabilities for the Mariner field.
The ERRV contract with Sentinel Marine has a fixed duration of five years, commencing in July 2016, and also includes five one-year extension options.
"This is an important contract award in our preparations for safe and efficient operations on Mariner," says Gunnar Breivik, managing director of Statoil Production UK.
"The emergency and rescue vessel plays a key role in our safety and emergency preparedness plan. We are pleased with the flexible and cost-effective solution Sentinel Marine is offering, and we are looking forward to working with them as a partner in the operational phase. "Mariner Sentinel" will carry mechanical oil spill response equipment and contribute to a strengthening of the emergency preparedness capacity also on a regional basis," Breivik says.