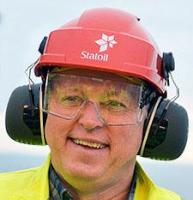 Statoil is presenting the annual and sustainability reports for 2014 today, 19 March, together with the new payments to governments report.
"In 2014 we continued to deliver solid operational results. Our production efficiency improved significantly, we are on track with our improvement programmes and we continued to deliver good safety results. However, the profitability of our industry continues to be challenged and Statoil's financial results are highly impacted by the fall in oil prices," states Eldar Sætre, president and CEO of Statoil ASA, when commenting on the reports presented today.
Statoil delivered annual equity production of 1.927 million barrels of oil equivalent per day in 2014. This is a result of improved production efficiency and start-up of new fields. The increased production represents a growth of 4% from a rebased 2013 level. Statoil continues to be among the leading exploration companies in the industry and strengthened the reserve base through exploration, adding 540 million barrels of expected resources.