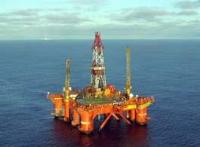 Statoil Petroleum AS – the operator for production license 107C in the Norwegian Sea – has received consent from the Petroleum Safety Authority (PSA) Norway to drill an exploration well in block 6407/7. The well has the designation 6407/7-9 S.
Drilling is scheduled to begin in late June 2016 and estimated to last 33 days, depending on whether a discovery is made.
Songa Delta is operated by Songa Offshore. The facility was issued with an Acknowledgement of Compliance (AoC) by the PSA in November 2012.
The PSA has now granted Statoil consent for exploration drilling in accordance with the company's application.