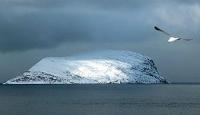 On 12 December the world's leaders agreed on an ambitious plan to address climate change. Statoil welcomes the agreement and is well positioned to play our part in the transition to a low carbon future.
"Statoil has called for an effective international climate agreement. We appreciate the huge effort the French leadership, the Norwegian government and all the countries involved, have put in to land this agreement", says Bjørn Otto Sverdrup, senior vice president of Corporate Sustainability in Statoil.
The future has to be low carbon and the Paris agreement will help to deliver the necessary policy framework to enable the transition. We also know that oil and gas will remain an important energy source for many years through the transition.