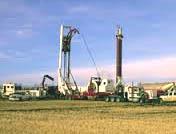 Stealth Ventures Inc. announced the resignation of Subra Subramaniam as CEO and director, Dinesh K. Pande and Rudolf Cech as directors.
There was no disagreement between Mr. Subramaniam, Mr. Pande and Mr. Cech and the Company regarding any matter relating to the Company's operations, policies or practices. Mr. Subramaniam may continue to provide services to the Company as a consultant, on mutually agreeable terms currently being negotiated.
Until such time as the Company hires a new CFO, the Board of Directors has approved Mark Roseborough, CEO of the Company, to act as interim CFO, effective immediately.
The Company will continue operation for the near future with two directors, being Governor William Richardson and Mark Roseborough.