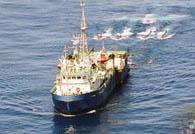 Sterling Energy has appointed Mr Eskil Jersing as Chief Executive Officer and a director of Sterling Energy Plc; the appointment is effective immediately.
Eskil's career to date spans some 29 years working Exploration, New Ventures, Strategy-Planning and Business Development roles of increasing responsibility in the world's key Petroleum basins (North Sea, Deep Water Gulf of Mexico, Brazil, Africa, SE Asia and Australasia). Eskil has led multi-disciplinary integrated teams, executed new country entries, secured major leasehold positions, in addition to discovering and monetising a number of oil and gas accumulations.
Eskil holds a BSc in Geophysics from University College Cardiff and an MSc in Petroleum Geology from Imperial College London. He started his career in the oil and gas industry in 1985 as a Field Seismologist with SSL in Papua New Guinea.