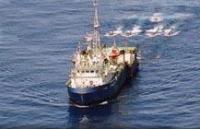 On 8th November 2013, Sterling Energy Plc announced that its wholly owned subsidiary, Sterling Energy (East Africa) Limited, had executed a Farmout Agreement for the Production Sharing Contract of the Odewayne Block (the "PSC"), located onshore in the Republic of Somaliland, with Jacka Resources Somaliland Limited.
The consent of the Government of Somaliland to the transaction has been granted and completion under the Farmout Agreement has now occurred.
Pursuant to the Farmout Agreement, Sterling has obtained an additional 15% interest in the PSC. Sterling already held a 10% interest in the PSC pursuant to a transaction with Petrosoma Limited that completed on 6 November 2013.