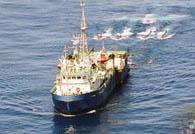 Sterling Energy Plc advises that Dr Phil Frank has notified the board of his intention to resign as Exploration Director and as a Director of the Company.
Dr Phil Frank joined Sterling in 2011 and has guided the Company through its exploration activity including the drilling of the Bamboo #1 well in Cameroon. In addition he secured Sterling's entry into the Odewayne project in Somaliland. Dr Frank has decided that now is an appropriate time for him to stand down and has tendered his resignation.
Mr Matthew Bowyer has been appointed as Sterling's Exploration Manager with immediate effect and will be responsible for both the exploration activities on the Company's existing assets and identifying potential new venture opportunities. Matthew joined Sterling in 2012 as part of the exploration team and has more than 18 years of exploration experience with large and small upstream companies in many of the sub-surface basins in Africa.