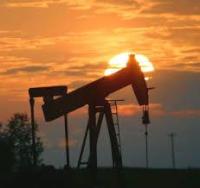 Stetson Oil & Gas Ltd. welcomes Mr. Lars Vännman to its Board of Directors. Mr. Lars Vännman is a business executive and advisor with over 40 years of extensive experience in the international base and precious metal mining and processing industry. For the last 15 years he has provided advisory and executive services to public and private international companies, initially from his base in Toronto, Canada and since 2000 from Stockholm, Sweden.
He is presently a partner and officer in a select number of private companies engaged in the development and financing of mining and energy businesses. Mr. Vännman has a M.Sc. in Mining and Metallurgy from the Royal Institute of Technology, Stockholm and is a graduate of Harvard Business School's PMD course.
The appointment of Mr. Vännman follows the resignation of Mr. Stan Bharti from the board of directors of Stetson. Mr. Bharti will stand for election at the company's upcoming shareholder meeting.