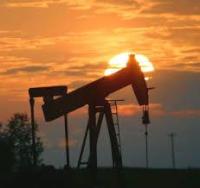 Stetson Oil & Gas Ltd. is pleased to welcome Mr. Stan Bharti to its Board of Directors. Mr. Bharti has over 25 years of experience in operations, public markets and finance. Over the last ten years, Mr. Bharti has been involved in acquiring, restructuring and financing various business ventures, mostly in the resource sector.
He is a Professional Mining Engineer and holds a Masters Degree in Engineering from Moscow, Russia and the University of London, England. His principal occupation is his role as Executive Chairman of Forbes & Manhattan, Inc. In addition, Mr. Bharti is a director of several public and private companies.
The appointment of Mr. Bharti follows the resignation of Fari Goodarzi from the board of directors of Stetson. The management and board of Stetson would like to thank Mr. Goodarzi for his service and the contributions he has made to the company and wish him well in the future.