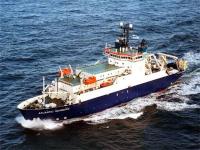 Bjarte Bruheim has decided to step down as Chief Executive Officer of Electromagnetic Geoservices ASA with immediate effect. He has held this position since 7 January 2015, and before that, he held the position as the company's executive chairman since 2004. The board of directors wishes to express its gratitude to Bjarte Bruheim for his valuable contribution to the company through many years.
EMGS has initiated a search for a new CEO.
Until a permanent CEO is in place, Stig Eide Sivertsen has been appointed new CEO. As the CEO cannot be a member of the board of directors, according to the Norwegian Public Limited Liability Companies Act, Sivertsen has voluntarily resigned as board member with immediate effect. Sivertsen has served on the Board and chaired the Company's audit committee. He has previously, among others, worked for Schibsted ASA, Petroleum-Geo services ASA and Telenor ASA. He holds a BA (Hons) Econ and an M.Sc from University of Durham and supplementary Law degree from Universitet i Bergen.