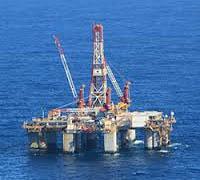 Stone Energy Corporation provided a drilling and production update. In the Gulf of Mexico deepwater, operations at the Cardona #6 development well, located in Mississippi Canyon block 29, have been proceeding ahead of schedule and below budget, and drilling has been completed through the targeted zones.
The well encountered approximately 288 feet of net pay in two intervals, similar to the Cardona #5 net pay of 275 feet. Analysis of logging and pressure data confirmed the existence of oil in the pay zones. The well has been successfully cased and cemented across all productive zones, the subsea tree has been installed and completion operations have begun.
The well will be tied into our existing Cardona subsea infrastructure, which flows into Stone's Pompano platform. It is expected that gross production from Cardona #6 will reach approximately 5,000 Boe per day (65% working interest) from the lower completion by late September.The upper completion is expected to have a similar production rate and will be accessed in the future by hydraulically shifting sleeves between the upper and lower completions.