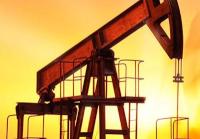 StonePoint Energy Inc. announces the completion of the previously announced acquisition by Endurance Energy Ltd. of all of the outstanding StonePoint common shares pursuant to an arrangement under the Business Corporations Act (Alberta) (the "Arrangement").
Under the Arrangement, which was approved by over 97.7% of the votes cast by StonePoint shareholder at the special meeting held to approve the Arrangement, StonePoint shareholders received $0.078125 cash for each StonePoint common share. The aggregate purchase price paid for the StonePoint common shares was $16,747,126. It is anticipated that the StonePoint shares will be delisted from trading on the TSX Venture Exchange at the close of trading on September 4, 2015.
StonePoint shareholders who have not already done so should submit their StonePoint common shares to Computershare Investor Services Inc., the depositary pursuant to the Arrangement, together with applicable letters of transmittal in accordance with the instructions set out therein in order to receive the cash consideration that they are entitled to receive pursuant to the Arrangement.