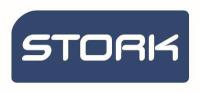 Stork has been shortlisted for two awards at this year's SPE Offshore Achievement Awards, including the 'Safety Innovation' award for its innovative Extended Breathing Apparatus System (ERBAS) and the 'Environmentalist' award for its efficient Sandwash Tank system.
Both accolades honour excellence in innovative technological solutions developed in the UK for the offshore energy sector. The Safety Innovation award also regonises outstanding contribution to offshore safety and the Environmentalist award also acknowledges technology that has reduced the environmental impact of the industry.
The winners will be annouced at the 28th SPE Offshore Achievement Awards annual ceremony held at Aberdeen Exhibition and Conference Centre on Thursday 20th of March.