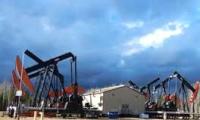 Strata Oil & Gas Inc. has appointed Dave Mahowich to the position of Vice President, Operations.
Mr. David Mahowich has 27 years of experience in the oil and gas sector, including expertise in the Peace River oil sands region, where he oversaw drilling operations for Blackrock Ventures Inc. which was subsequently acquired by Shell Canada Ltd. for $2.4 billion.
Mr. Mahowich assisted Blackrock in its transformation into a 13,000 bpd producer, primarily through cold-production from its heavy oil assets in the Peace River region located 40 km to the southeast of Strata Oil's Cadotte project. After Blackrock was acquired, Mr. Mahowich continued in the region with Shell.