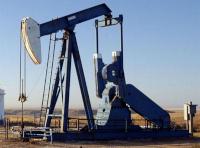 The directors and management of Strata-X Energy Ltd. provide an update on the 2013 exploration and appraisal programs for the Company's three key USA projects where Strata-X is the operator and majority interest owner.
Maverick Oil Project, Eagle Ford, South Texas - 10,945 net acres
In June 2013, the Company secured the services of a specialized analysis company, Total Depth Pty Ltd, to conduct proprietary seismic processing and interpretation analysis of the current 3-D seismic data on the Maverick Oil Project. This analysis was designed to assist the Company in geological mapping for the proposed vertical well drilling campaign. To date, Total Depth Pty Ltd has supplied the Company with multiple prospective drilling locations based on its seismic interpretation.
One of the locations supplied by Total Depth Pty Ltd is known as the Cinco Saus Creek #1. This location is currently being permitted and the Company anticipates receiving all required regulatory approvals by late November. With this timing in mind, Strata-X has contracted Unison Drilling, Inc. of Devine, TX to utilize their rig #11 to drill Cinco Saus Creek #1 and expects the rig to be mobilized to the location by the first week of December 2013.