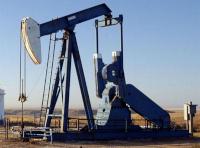 Strata-X Energy Limited provides an update for the Blue Spruce project. Strata-X's independent engineer, Chapman Petroleum Engineering Ltd (Chapman), has confirmed Proved plus Probable Reserves are 1.282 million barrels of light oil net to the Company.
Strata-X currently has the rights to 720 net acres of the Blue Spruce project where it has identified 19 oil development locations.(1) In a reserves report dated April 1, 2015, Chapman calculated a before tax Net Present Value (BTNPV disc 10%) of the Blue Spruce project to the Company of USD$53.4 million (After Tax NPV of USD$38.3 million, unrisked).
To increase oil recovery and oil flow rates, the Blue Spruce project will require water pressure maintenance involving waterflooding of the Aux Vases formation. It is estimated that the waterflood development will extract approximately 40% of the Petroleum Initially In Place ("PIIP" unrisked) resulting in a projected recovery of 1.28 million barrels of oil net to Strata-X. The Company's first well in the oil field, Blue Spruce #1, has been successfully put on production and is expected to reach production rates of 40 BOPD once reservoir pressure has been restored in the field.