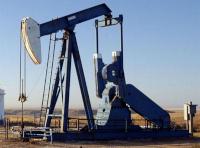 The directors and management of Strata-X Energy Ltd. are pleased to announce that the Company's Purchase and Sale Agreement to acquire 23,595 acres of production and exploration assets in the Illinois Basin (the "Acquisition") has formally closed.
The Acquisition is known as the Copper Mountain Oil Project and is prospective for conventional and unconventional light oil accumulations in shallow Mississippian age formations (from 700 metres depth) as well as the deeper Devonian age formations (~1200 to 1600 metres depth).
Strata-X now owns a 100% net working interest in oil and gas exploration rights on approximately 72,000 net acres covering the Vail and Copper Mountain Oil Projects in the Illinois Basin, USA.