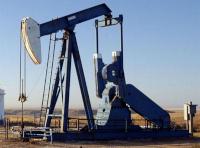 Strata-X Energy Limited has appointed Greg Hancock BA (Econs) BEd (Hons) F.Fin as a Non-Executive Director effective immediately. Mr Hancock's appointment follows the resignation of Don Schurman on 2 July 2015.
Mr. Hancock has extensive experience in corporate finance, capital markets and stockbroking in both Australia and the United Kingdom. In this time he has specialised in mining and natural resources and has a background in the finance and management of small companies.
He was a founding shareholder and first Chairman of Cooper Energy Ltd, an exploration and production oil and gas company listed in Australia, and served as Non-Executive Director until 2011. He is Non-Executive Chairman of AusQuest Ltd, an Australian mining exploration company with projects in Peru, Burkina Faso and Western Australia. He is Non-Executive Director of Zeta Petroleum PLC, which is an independent oil and gas exploration and development company with a regional focus in Eastern Europe.