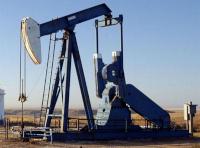 Strata-X Energy Ltd. has mobilized completion equipment to the location of the Blue Spruce #1 to test the productivity of the well. The completion testing is within the shallow Mississippian formation which includes four potential targeted economic zones with 33 feet of net pay (calculated) encountered during drilling.
Depending on the productivity of the Blue Spruce #1, potentially up to 8 direct offset drilling locations are available on Company leased lands. The completion testing of the Blue Spruce #1 should take approximately 10 days and the Company anticipates placing the well on full production within 30 days of successful production testing.
Following the re-tendering of its field services, which is expected to yield cost reductions, Strata-X plans to continue its shallow multi-well, low risk, high margin, interpreted bypassed oil pay, vertical program in the Illinois Basin with the goal of achieving prudent, self-sustaining and profitable production growth.