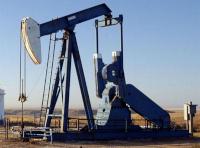 Strata-X Energy Ltd. has successfully raised A$1.108 million through a private placement in addition to the A$500,000 raised through convertible notes from directors of the Company (as previously announced on 2 November 2014). Total gross proceeds from recent financings total approximately A$1.6 million.
Vertical Well Program
The Company expects to have a drilling rig on site at the Blue Spruce #1 well location by mid-December. The drilling contractor, Webster Drilling Inc., has notified Strata-X that it is next on the drilling schedule. The 3,800ft well, completed and equipped for production, is expected to cost approximately USD$300,000, with finding and development costs of less than $8/barrel (Prospective Resources). Production costs are estimated at less than $10 per barrel, with a resulting netback of over $44 per barrel at current crude prices.