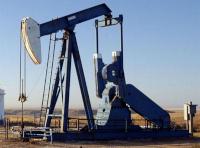 The directors and management of Strata-X Energy Ltd. are pleased to provide an update on the exploration and appraisal programs for the Company's three key USA projects where Strata-X is the operator and majority interest owner.
Sleeping Giant Gas Project, Williston Basin, North Dakota - 100% of 145,000 acres
In December 2013, Strata-X was granted four drilling permits by the North Dakota Industrial Commission for appraisal wells on the Sleeping Giant Gas Project. The permits granted are for the Aberle #1-31 and Just #1-24 wells located in McIntosh County and the Hoff #1-32 and Rohweder #1-11 wells located in Emmons County, North Dakota.