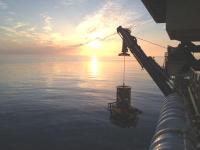 Bibby Offshore's Houston-based division, Bibby Subsea, has announced the investment in a custom-built office and key appointment as a result of continued growth in the region.
The new premises, due for completion in November 2014, consist of a 6,300 sq. ft. office space and 2,000 sq. ft. warehouse and workshop area, which will allow for further team expansion. A recruitment drive is planned to increase the number of Bibby Subsea staff in the region by more than 70, both onshore and offshore, throughout 2015.
Since its inception in August 2013, Bibby Subsea has experienced significant client demand for its service offering, which continues to increase across North America. The new purpose-built facility, located in the Houston Energy Corridor, is set to strengthen the business's presence and enhance its on-the-ground support for clients in the region.