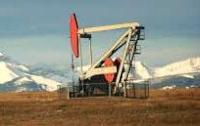 Strategic Oil & Gas Ltd. declares record production levels driven by the Company's summer Muskeg horizontal drilling program. Based on field estimates, Strategic's corporate production rate averaged 4,510 Boe/d (71% oil) for the fourth week of September.
New production volumes in the third quarter have been added from five Muskeg wells since the summer drilling program began in June 2014, and a sixth well which was recently fracture stimulated is currently being tied in. Initial production rates from the last four Muskeg wells are as follows:
Further advancements in the completion program yielded higher oil rates in the latest three Muskeg wells 15-24, 1-25 and 14-23. Production rates for the 2-26 well have increased in recent days as the well continues to clean up.