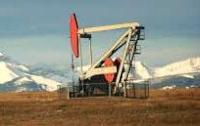 Strategic Oil & Gas Ltd. has increased the maximum size of its previously announced non-brokered private placement (the "Private Placement") to gross proceeds of $70 million.
The Private Placement is now comprised of a combination of common shares ("Common Shares") and flow-through common shares ("Flow-Though Shares") to be issued on a flow-through basis in respect of Canadian exploration expenses ("CEE") pursuant to the Income Tax Act (Canada) (the "Act").
The Common Shares will be offered at a price of $0.40 per Common Share and the Flow-Through Shares will be offered at a price of $0.44 per Flow-Through Share, with maximum gross proceeds of $10.0 million from the Flow-Through Shares. The Company anticipates the first tranche closing to occur on or about September 29, 2014.