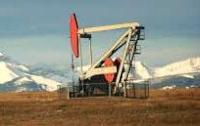 Strategic Oil & Gas Ltd. provides an operational update as well as 2014 guidance.
MUSKEG STACK RESULTS
Strategic has had continued drilling success with its fourth quarter drilling program which included two horizontal Muskeg Stack wells and one horizontal Keg River well.
◾ Muskeg Stack horizontal well (15-24) has averaged 220 BOED (92% oil) over the first 31 days while still cleaning up; the well is currently producing 240 BOED. ◾ Muskeg Stack horizontal well (5-33) drilled in December 2013 and completed early in January flowed up the 114.3 mm frac string post fracture stimulation at rates in excess of 400 BOED (95% oil) during the first four days of production, and is still cleaning up. The well is expected to be equipped and tied in shortly.