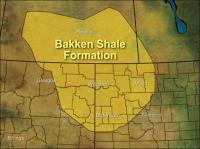 Stratex Oil & Gas Holdings, Inc. has elected to participate in an additional horizontal well in Colorado with Kerr-McGee, a division of Anadarko.
Stratex will participate in this well with a working interest as well as on an overriding royalty basis. It is the Howard Federal 40N-22HZ horizontal well targeting the Niobrara formations in Weld County, Colorado.
Stephen Funk, the Chairman and CEO of Stratex Oil & Gas, said, "I am pleased to participate in another well with a leading operator in the Niobrara formation."