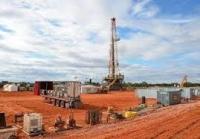 Strike Energy Limited provided an update on operations at its Southern Cooper Basin Gas Project in PEL 96 (Strike 66.67 percent and Operator, Energy World Corporation 33.33 percent) in South Australia.
Program Status Pleasing progress has been made during August with testing operations proceeding to plan. Water production rates at Klebb 2 and Klebb 3 have been ramped up steadily with the pumps currently running at approximately 60 percent of maximum capacity.
During the month some commissioning issues were experienced with the Klebb 1 beam pump which have now been fully resolved and the well is currently flowing stably. All wells are currently producing gas with rates building.
The early results show that the fracture stimulation treatments at Klebb 2 and 3, combined with the controlled ramp up, has significantly improved well productivity and resulted in higher gas rates being achieved earlier at lower pump rates than observed during previous testing.