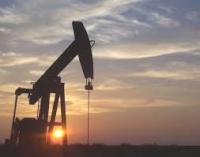 Striker Exploration Corp. has closed its previously announced asset acquisition in the Wilson Creek area. The purchase price in respect on the Asset Acquisition was $8.0 million cash, before adjustments, with an effective date of May 1, 2015.
The Company is also pleased to announce the completion of a non-brokered equity financing for aggregate proceeds of $8.0 million. Pursuant to the Financing, Striker issued approximately 5.41 million common shares of the Company at a price of $1.48 per Common Share. The Common Shares are subject to a 4 month hold period from the date of issuance.
The Asset Acquisition is contiguous with Striker's existing Wilson Creek assets and further enhances Striker's highly prospective Belly River oil focused land base in the Wilson Creek area. The Asset Acquisition purchase price is supported by a Proved Producing reserve value of $6.4 million. The Asset Acquisition has considerable upside as identified through vertical production across the land base and expands the Company's Belly River drilling inventory within the economic context of current market conditions.