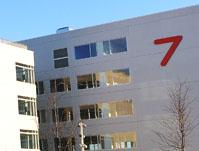 Subsea 7 announces the signing of a long-term partnership frame agreement with Premier Oil to provide concept engineering, FEED, SURF project execution and Life of Field operations, on a preferred supplier basis. The agreement also enables Subsea 7 access to participate in relevant Premier decommissioning scopes.
The agreement is applicable to the above-noted activities in the UK, Falkland Islands and Norway and has a term of five years plus options for extension. It aims to provide Premier with enhanced opportunities to realise the full value from relevant subsea scopes of work.
Through early engagement Subsea 7 will fully understand the operational challenges faced, and offer best-suited technical solutions with realistic cost evaluations to produce safe and predictable outcomes. Subsea 7 has recently participated in Premier's bidding processes in these geographies, and is supporting the execution of the Catcher development in the North Sea, which continues to progress on schedule and within budget.