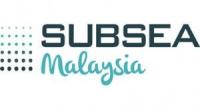 A programme of events aimed at improving collaboration between UK and Malaysian businesses and sharing the latest developments in the offshore industry is set to take place as part of Oil & Gas Asia.
Subsea Malaysia 2015, organised by Subsea UK, supported by UK Trade and Investment, Scottish Development International and sponsored by Forum Technologies, features a programme of lunch and learn information sessions and networking events at the Kuala Lumpur Convention Centre from 2-4 June.
Talks cover a variety of subjects including; The Asian Market, Emerging Subsea Technologies, Inspection, Choke Valves, Pressurised Pipeline Repair, Bend Protection and Industry Collaboration.
There will also be a networking reception and whisky tasting during the afternoon of 3rd June.
Neil Gordon, chief executive of Subsea UK, said: "Malaysia is home to many innovative and exciting organisations that are playing an important role in moving the subsea sector forward. There is a wealth of opportunities for companies from both the UK and Malaysia to make connections, share expertise and look to new markets.