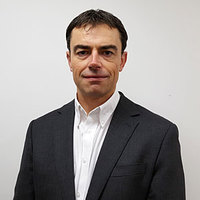 The regional advocacy group for the Northeast of England's subsea sector has appointed Bruce Heppenstall as its new chairman.
Heppenstall will take over the reins of Subsea North East from Andrew Hodgson to further strengthen the organisation's position as a leading authority across the industry.
CEO of BEL Valves and former general manager for the GE Oil & Gas Wellstream division, Heppenstall will be tasked with promoting the North-east sector on a global scale to maximise opportunities, while working with Subsea UK, the national industry body to provide a forum for collaboration, diversification and technology development.
With the region's subsea sector generating more than £1.5bn a year and accounting for 20% of manufacturing jobs, he will ensure the region is represented as a world class centre for offshore technologies and solutions on the national stage.
Commenting on his appointment, Heppenstall says, "I'm looking forward to playing my part in driving further collaboration with our partners across the region and ensuring companies are equipped with the skills and tools they need to succeed. We have a strong supply chain with a spread of expertise from across the country however to maintain our world leading position in the face of strong competition from emerging markets, we must work together, whether we are based in Newcastle, Aberdeen or Teesside. My aim is to ensure that supply chain companies' work together to identify and exploit opportunities whilst sharing best practice, especially during times of market uncertainty like we are seeing just now."
With subsea and offshore engineering recognised as one of four smart specialism areas within the North-east Strategic Economic Plan (SEP), Subsea North East, under Heppenstall's leadership, will focus on the development of professional engineering and technician skills among the next generation.
Heppenstall will also oversee the effective adoption of the government's apprenticeship levy by Subsea North East member companies and local higher education institutions.
Andrew Hodgson, who has been chairman of Subsea North East since 2010, will continue to attend member events and support local companies as chair of the North East Local Enterprise Partnership. During his time as chairman he developed a business model that is now used by the digital and automotive sectors in the North-east. He also established collaborative partnerships with five local universities and with them – and other selected partners – developed the Tyne Subsea research centre.
Hodgson says, "Bruce is a leading and highly respected figure in the industry and I am confident that he will have an immediate impact on Subsea North East. With a long career in industry, he understands the sector and recognises the challenges facing the UK supply chain. I'd like to take this opportunity to wish him all the best in his new role."