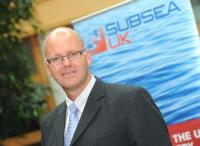 Subsea UK has confirmed it is to support the Oceans' 17 Conference when it returns to Aberdeen in 2017.
The industry body, which represents the UK's £9bn subsea sector, has become the Gold Patron of Oceans' 17 - a global event which aims to bring together companies from key market regions and help them improve their strategies for exploiting, protecting and operating in the world's oceans.
Recognised as the premier forum for the international marine community to meet and discuss topical issues, the conference includes a range of technical sessions covering all aspects of ocean science, technology and engineering and includes pre-conference tutorials, plenary lectures from world renowned guest speakers and selected oral papers.
Owned and sponsored by the IEEE Oceanic Engineering Society (IEEE/OES) and the Marine Technology Society (MTS), the event will take place at the Aberdeen Exhibition and Conference Centre from 19th – 22nd June 2017.