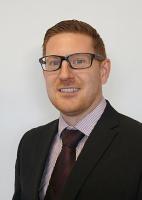 Global independent service provider, Sulzer, has appointed Steven Chesney as its new Sales Director for the UK market. Chesney will be developing new business for the company's UK electromechanical service centres, driving Sulzer's continued growth at a time when demand is strong for quality servicing of large rotating machines.
Steven brings considerable experience of the engineering sector to the role and his main objective will be to implement structures and processes that will manage the continued, sustainable growth of the business.
"Sulzer has an excellent reputation for delivering high quality maintenance solutions to tight fixed deadlines anywhere in the world." says Chesney. "Our aim is to offer the most comprehensive, independent maintenance, repair and operations (MRO) service available. My focus is on our electromechanical services which are supported by skilled teams of engineers that allow us to provide extensive reverse engineering facilities."
"Sulzer continues to deliver a complete range of services for pumps, large motors, generators and turbine equipment, under the Rotating Equipment Services division, all of which require specialist engineering skills that are retained within the company. Our team of engineers and designers has built up a wide-ranging skill set and we will continue to invest in training and development, with an aim to refine and enhance the caliber of engineers that deal directly with our customers. In this way we will enhance our working relationships and ensure that our customers achieve their goals through this partnership," adds Chesney.
The need to improve efficiency and productivity is becoming more important in every industrial sector, which means minimizing any downtime and using preventative maintenance techniques to deliver planned repairs wherever possible. In situations where time is a critical factor, Sulzer offers emergency round-the-clock engineering support to return equipment to service as soon as possible.
Chesney reports to Chris Powles, Head of electromechanical services EMEA, who adds, "Sulzer is leading the independent repair market, but has the opportunity to do much more; this is where we hope Steven's skill set will come to the fore. Offering world-class services to local and global customers requires Sulzer to deliver projects to the highest standards. These skills and facilities are available to every Sulzer customer, enabling them to benefit from improved reliability and productivity."