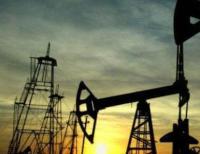 Sunbird Energy Limited advises that Mr Dorian Wrigley has been appointed to the Sunbird Board. Mr Wrigley will be a non-executive Director with his appointment effective from 12 May 2015. Mr Wrigley was nominated for appointment by Sunbird's largest shareholder, Salt Mineral Investments Limited.
Mr Wrigley is a professional engineer registered with the Engineering Council of South Africa. He holds a BSc Engineering degree from the University of Cape Town, an MSc Engineering degree from the University of the Witwatersrand and a Graduate Diploma in Utility Management from Samford University in the US.
In 1998, Mr Wrigley, is a founding shareholder of Umbono Capital Partners (Pty) Ltd, a black empowered South African Investment Bank focused on natural resources. Umbono develops and manages junior mining and energy companies with a focus on the development of a project from concept through to bankable feasibility. He currently serves as the Managing Director of Umbono responsible for its African and European business interests. Umbono Capital Partners Ltd, Umbono Capital Partners LLC and Mr Wrigley also have a relevant interest in the Sunbird shares held by Salt.