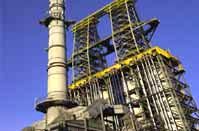 Suncor Energy announced that, together with joint venture co-owners Total E&P Canada Ltd. and Teck Resources Limited., it has voted unanimously to proceed with the Fort Hills oil sands mining project. The Fort Hills project is located in Alberta's Athabasca region, 90 kilometres north of Fort McMurray.
"The Fort Hills project is one of the best undeveloped oil sands mining assets in the Athabasca region, is an excellent fit with Suncor's diversified production portfolio, and will generate significant economic value for Suncor, Alberta and Canada," said Steve Williams, president and chief executive officer. "Given its combination of ore quality and resource size, we expect this project will be a significant source of long-term cash flow for the company and contribute strong returns for our shareholders."
The Fort Hills Energy LP consists of three limited partners: Suncor (40.8 percent interest), Total E&P Canada (39.2 percent interest) and Teck Resources Limited (20.0 percent interest). Suncor is the developer and operator of the Fort Hills project via an operating services contract. The project will benefit from Suncor's experience and well established infrastructure in the region.