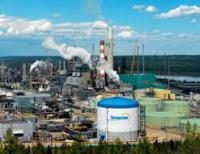 Suncor Energy Norge AS, operator of production licence 571, has completed the drilling of wildcat well 25/10-14 S.
The well was drilled in the central part of the North Sea, about five kilometres west of the Balder field and about 200 kilometres north-west of Stavanger.
The primary exploration target for the well was to prove petroleum in Paleocene reservoir rocks (the Ty formation). The secondary exploration target was to prove petroleum in Lower Jurassic reservoir rocks (the Statfjord group).