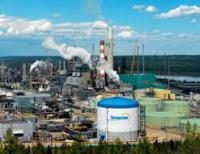 Suncor Energy announced that Steve Reynish will assume the role of interim chief financial officer effective immediately.
"I'm pleased that Steve will assume the role of interim CFO bringing his extensive business knowledge and strategic insight to the role while the search for a new CFO is underway," said Steve Williams, Suncor president and chief executive officer. "Steve has an exceptional track record of leading talented teams and I know he will provide a seamless transition for our strong financial leadership team."
Steve Reynish joined Suncor in January 2012 as EVP Oil Sands Ventures. In this role Steve has been responsible for all oil sands growth projects planned under Suncor's strategic partnerships, including those with Total E&P Canada. Steve is also responsible for Suncor's interest in non-operated oil sands projects, including managing Suncor's interest in Syncrude.