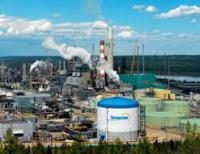 Suncor Energy Norge AS, operator of production licence 375, has completed drilling of appraisal well 34/4-14 S in the oil discovery 34/4-11.
The discovery was proven in 2010, and is located approximately 20 kilometres northwest of the Snorre field in the North Sea. The reservoir is in the Brent and Statfjord groups and, prior to drilling of appraisal well 34/4-14 S, the expected recoverable reserves were about 7 million Sm3 of oil and 0.7 billion Sm3 of gas.
The purpose of well 34/4-14 S was to delineate the discovery proven with well 34/4-11 and delineated by well 34/4-13 S. The well encountered a reservoir in the Statfjord group from the Early Jurassic Age and proved 11 metres of net sandstone of good quality. The well is dry.
Data acquisition and sampling has been carried out. This well is the third exploration well in production licence 375, awarded in APA 2005.