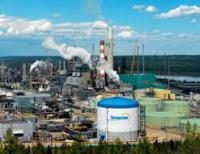 Suncor Energy has extended its offer to Canadian Oil Sands Limited ('COS') shareholders. Suncor will file a corresponding notice of extension to formally extend the expiry time of its offer to 6:00 p.m. MT (8:00 p.m. ET) on Friday, January 8, 2016.
'Our offer is full and fair and in the best interests of COS shareholders,' said Steve Williams, Suncor's president and chief executive officer. 'This process has always been about allowing COS shareholders to decide for themselves on the merits of our offer. The good news is that they will finally have their say.'
Since Suncor first expressed interest in acquiring COS, the oil market outlook has worsened, COS has reported negative free cash flow for the first nine months of 2015 and most recently announced an optimistic production outlook for 2016 that seems destined to continue COS' track record of overpromising and under-delivering. Despite continuous claims and promises to the contrary, COS has failed to produce any viable alternative for its shareholders.