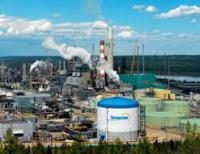 It is with deepest regrets that Suncor Energy reports there has been an employee fatality at its Oil Sands site on Sunday January 19, 2014.
Suncor Emergency Services personnel responded to a request for service early yesterday after an employee was unable to be located.
Suncor immediately activated its emergency response plan, began full-scale search operations and notified the RCMP and Alberta Occupational Health and Safety.
The employee was located a few hours later and was declared deceased at the scene.
"We extend our sincere condolences to the family, friends and co-workers. They are certainly in our thoughts and prayers during this extremely difficult time," said Mark Little, Suncor executive vice president, Upstream.