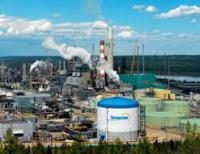 Suncor Energy, along with The Pioneer Group Inc., has reached an agreement to sell the assets of Pioneer Energy to Parkland Fuel Corporation for $378 million. Suncor, as one of the current joint owners of Pioneer Energy, will receive $182.5 million in cash for its share.
The agreement includes the sale of 393 Pioneer-branded retail gas stations in Ontario and Manitoba.
"Through our Petro-Canada business, we are the largest retailer of petroleum products in the country, with our vast network of over 1,400 retail outlets and 200 Petro-Pass truck stops," said Kris Smith, executive vice president, Refining and Marketing. "The sale of these assets is consistent with our business strategy allowing us to focus on the assets in our own Petro-Canada branded retail and wholesale networks."