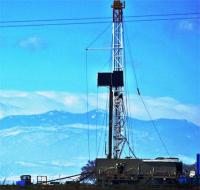 Sundance Energy Australia Limited announce that on 6 January 2014 in the US it signed a Lease Acquisition Agreement (LAA) for the acquisition of approximately 10,000 net mineral acres in Logan County, Oklahoma for US$5,900,000.
The acquired assets are contiguous with Sundance's current acreage position in Logan County, and increase the total project to approximately 41,000 net mineral acres. The acreage is prospective for the Mississippian and Woodford formations.
This acquisition creates a contiguous block of acreage which will enhance operational efficiency. Sundance is currently operating a two-rig horizontal drilling program to appraise its Logan County project. For the month of November 2013, Sundance's assets in Logan County produced approximately 825 boepd, net of royalties.